Lisa Bermudez has been teaching yoga since 2009 and is qualified to work with bodies of all types and practitioners of all levels.
The yoga practice is beneficial to any lifestyle, is accessible to almost everyone, and can be tailored to serve every body.
Lisa's always enthusiastic to work with new yogis, see progression in your on-going practice, and to see you make the time to show up for yourself.
Currently, she's available for group classes, private sessions, and events in your studio, home, or office. She also leads and co-leads yoga retreats around the globe to some of the most sought-after destinations.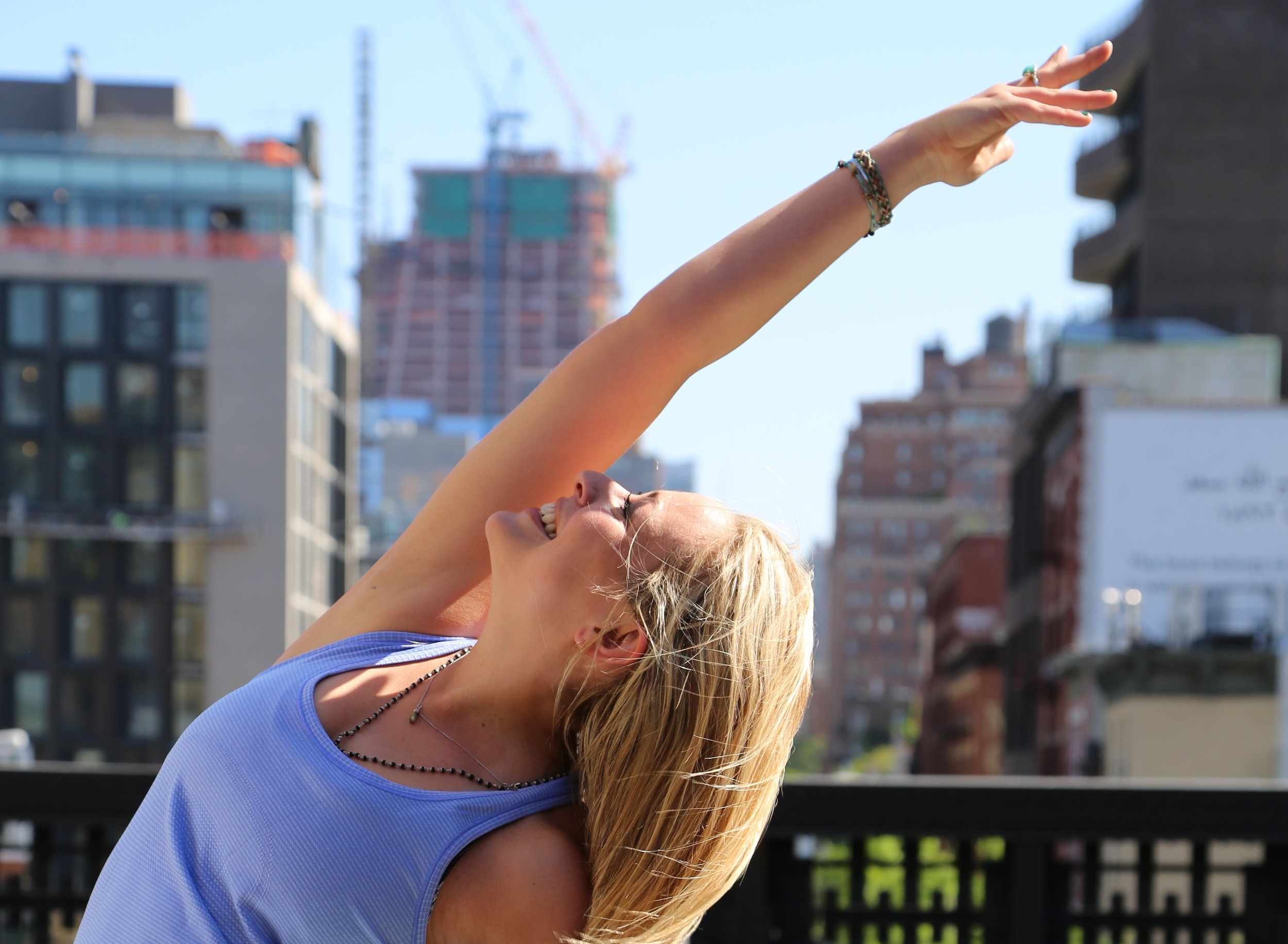 ETC
Souljourn Yoga Foundation, ongoing events to raise funds for girls' education across the globe 2015-present
Self Magazine, Self Workout In The Park - Yoga Instructor, May 12, 2012 Central Park, New York NY
Women's Health Magazine, Are You Game? – Yoga Instructor, September 17, 2011 South Street Seaport, Pier 16 & 17, New York NY
NYC DOT, Summer Streets – Yoga Instructor, August 2011 Weekends New York, NY
Self Magazine, Self Workout In The Park - Yoga Instructor, May 7, 2011 Central Park, New York NY
Best Friends Animal Society, Strut Your Mutt, – Yoga Instructor, September 26, 2010 Hudson River Park, Pier 84, New York NY
Yoga For Peace, Global Mala – Kids Yoga Instructor, September 19, 2010 Battery Park, New York NY
Women's Health Magazine, Are You Game? – Yoga Instructor, September 18, 2010 Hudson River Park, Pier 46, New York NY
NYC DOT, Summer Streets – Yoga Instructor, August 2010 Weekends New York, NY
Time Out New York Kids, Kids Fest – Kids Yoga Instructor, May 22, 2010
Self Magazine, Self Workout In The Park - Yoga Instructor, May 8, 2010 Central Park, New York NY